October 25, 2022 (ANAHEIM, CA) Paul Lee, President of the Wharton Automotive Group
continues to grow his portfolio with the acquisition of the small diameter racing clutch and drivetrain component line of PowerTrain Technology (PTT) of Algonquin, IL.

PTT has a two-decade record of putting drivers in the winners' circle with reliable cutting-edge racing clutch and drivetrain products.
PTT will be relocating to McLeod Racing's facility in Anaheim, CA and the products will be available through McLeod Racing and their worldwide distribution network.
Read more
Silver Sport Transmissions A41 4-Speed Automatic is a must-have for high-powered builds that require an automatic transmission. It's the third year in a row that Graveyard Carz called upon SST to fulfill their transmission needs for their SEMA car. The first two years we sent them TREMEC Manual 6-speeds, but "Christine" would NEVER let someone else tell her which gear to be in!
Read more
When it came to a theme in building his new ride, Jake Griffin looked to one of the masters of cinema: Stephen Spielberg. No great whites, out of control dinos or treasure-hunting professors would do but rather a sometimes forgotten 1984 film named 'Gremlins'. It's a most fitting of names since Jake did indeed select to build an often-overlooked classic, a 1975 AMC Gremlin. "You never see them at the SEMA show,' explains the craftsman, who debuted the wild ride at this year's event. "I wanted something completely original...
Read more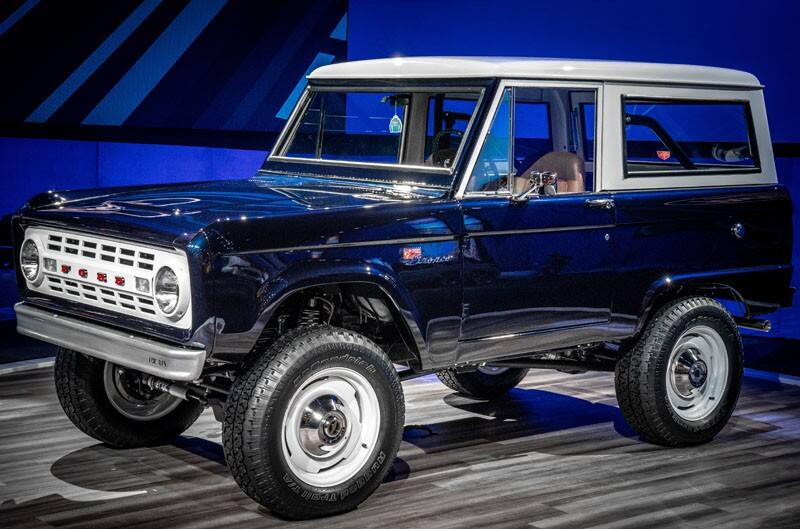 LAS VEGAS, Nev. – In terms of gag gifts, it was a good one – perfect, in fact, for a classic car enthusiast. Now years later, it will finally get the attention it deserves.
The 1968 Ford Bronco wagon was left for Jay Leno as a joke, arranged by fellow late-night TV host Craig Ferguson to be parked in Leno's spot on the eve of his last taping. Ferguson was unaware of the iconic status of the Bronco – and had no idea how highly sought after these models are. But long-time car collector Leno knew. He happily accepted the gift which ended up sitting in his garage unrestored until recently.
A project years in the making, the announcement of the new Bronco spurred many discussions when anyone from Ford would visit Leno's garage. The effort to restore the vehicle finally materialized early this year with Ford Performance and SEMA Garage leading a collaborative team to give it new life.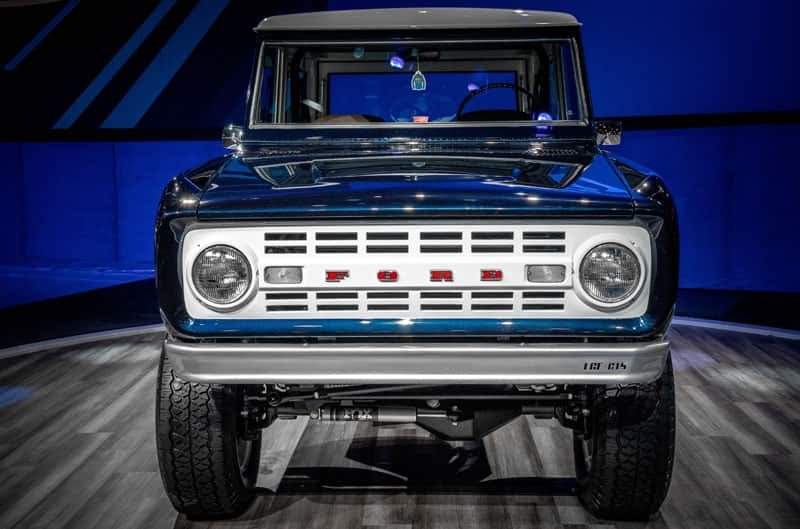 The upfitted and newly restored 1968 Bronco will be on display at the 2019 SEMA show.
Ford Performance worked with some of the industry's restoration all-stars to bring that Bronco back to its former glory – and then some. The Bronco has been outfitted with the heart of the all-new Mustang Shelby GT500, the most-powerful street legal Ford ever.
Ford Performance engaged the expertise of noted Bronco licensee Kincer Chassis to help restore the vehicle – Kincer built the chassis and installed the powertrain, including the aforementioned Ford Performance 5.2-liter supercharged V8 engine.
Dennis Carpenter Ford Restoration Parts provided body panels, while SEMA Garage contributed its technical expertise in computer-aided design, 3D printing and calibration work. LGE-CTS Motorsports, the award-winning and women-owned shop, revived the body with new sheet metal, custom body mods, paint, and final assembly.
Read more
Some social media posts from SEMA 2019 featuring SST products! - Updated as it happens!
#Christine #Evil58 made it to the @OfficialMOPAR display at @SEMASHOW #sema2019 @graveyardcarz @PPGRefinish_NA @ClassicInd @inlinetube @MotorTrendTV pic.twitter.com/lJOjgTWvPS

— Mark Worman (@GYC_Mark) November 4, 2019
An article on "Christine":
https://www.autoblog.com/2019/11/07/1958-plymouth-fury-christine-1000-horsepower-hellephant-engine/?ncid=edlinkusauto00000015
---
Read more
TREMEC releases the Magnum-F™ 6-speed for fourth-generation Camaros and Firebirds.  
The long-awaited and highly-anticipated F-car-specificversion of TREMEC's popular Magnum 6-speed has finally arrived!  Designed to replace T-56 transmissions in 1998-2002 GM F-bodies, the Magnum-F leverages TREMEC's pervasive TR-6060/Magnum architecture in order to provide fourth-gen enthusiasts significantly improved performance and relief from a shrinking pool of quality T-56 replacement parts.
Born in the vacuum created by the release of the original T-56 Magnum (now known simply as 'Magnum') back in 2009, the Magnum-F fills a longstanding void in the overall Magnum line with regard to shifter locations; addressing not only LS1-powered '98-02 F-bodies, but several other applications that utilize a similar shifter position.  Beneficiaries include third-generation F-bodies, LT1-powered fourth-gens, LS-swapped late models of all varieties, and sport compact applications such as A80 Supras, FD RX-7s, and more!  Where the original Magnum shifter locations may prove too far forward, and the extended length Magnum XL's too far back, the Magnum-F's in-between position often proves to be just right.
Inside, the Magnum-F benefits from the same durable componentry found in many of today's hardest hitting OEM muscle & sports cars. Over the T-56, the Magnum-F boast increased face-width on all gears, a robust combination of double and triple cone synchronizers, enhanced webbing in the main case, provisions for a cooler circuit and more! TREMEC also took the opportunity to upgrade the shifter to an isolator type unit, like that found on its Magnum XL. The shifter reduces in-cabin noise and vibrations while at the same time providing the precise and communicative shift feel that all Magnums are known for.  And like all TREMEC aftermarket transmis
Read more